As your dream wedding gets closer, you may become aware of all of the expenses involved…décor for the ceremony, centerpieces for the reception, not to mention all of those unexpected costs. When you look at your budget, are you finding yourself wondering how you'll afford some much needed time away to enjoy being newly-weds? Here are 15 inexpensive honeymoon ideas on a tight budget.
15 Inexpensive Honeymoon Ideas
Consider a Honeymoon Registry
Are you not in need of a new toaster and matching towels? Then in lieu of a traditional registry, you may want to set up a honeymoon registry. Your wedding guests can gift you dinner on the beach or excursions you may want to take. Contact your local travel agent to set-up this budget-friendly option.
Go with a B & B
Beds and Breakfasts have small town charm and can feel a million miles away from reality, while not far from home. Complete with lace curtains and deluxe breakfasts waiting for you, B&Bs can feel like a great escape without needing to travel far.
Be Flexible with Location
When looking for the perfect honeymoon, search discount travel sites and Groupon to select your location. If you find a great deal that sounds like a good fit, book it!
Explore the Great Outdoors
If you and your fiancé love the outdoors, consider renting a cabin. While less expensive than a traditional honeymoon, it can be just as romantic. What's cozier than sitting next to a roaring campfire with the person you love?
Hit the Road
Rather than hopping on the next plane out of town, hit the road. Taking a road trip together can be a lot of fun, while saving money. Bring your favorite music, set the GPS and take off into the sunset.
Rent a Room
Similar to the idea of a Bed and Breakfast, there are online sites, such as airbnb.com that provide rooms in peoples' homes at a fraction of the cost of staying in a hotel. Taking a look at a variety of room rental options can help you to save a lot on that perfect getaway.
Wait until Off-Season
If you're holding out for the ideal honeymoon on the beach…tropical setting, warm sand and lots of palm trees, waiting until the off season may help you to save. Being flexible with your dates when talking with your travel agent (or booking online) may help you to save. If the timing doesn't work with your wedding date, consider something local right after the wedding, with the bigger trip when the timing works out better price-wise.
Find New Treasures…in Your Own Backyard
Searching your state's website may provide you with natural and regional treasures that you have yet to explore. Who said that a honeymoon has to take you far?
Feel Like Kids!
Head to an indoor water park with your new spouse. Room rental typically includes access to the park, the temperature is always the same, and there is often plenty of dining and entertainment options for people of all ages. This lower-cost trip is full of fun!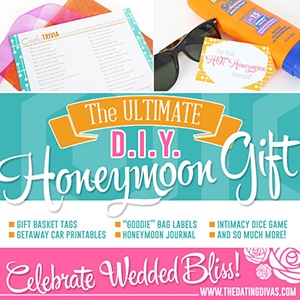 Explore Uncommon Destinations
Consider heading to a city that isn't as well-known. Cincinnati, Ohio, Portland, Maine and Albuquerque, New Mexico are beautiful settings that aren't typical tourist destinations. Choosing a less-popular destination can help to save you a ton!
Get a Room with a Kitchen
We all know that one of the biggest expenses when traveling is meals. If you rent a suite that includes a kitchen, you're able to take advantage of local grocery stores and prepare some of your meals. It will help to cut down on cost and will give you a chance to create a candle-lit dinner for 2.
Amusement Parks
Think about centering your trip around a well-known amusement park. Checking out one of the Six Flags parks or Cedar Point or Busch Gardens will give you the fun of the thrill rides with plenty of lodging options nearby. There are often lots of deals for amusement parks, making for a memorable trip that doesn't break the bank.
Accumulate Points before the Big Day
Do you or your fiancé travel for work? If so, save up your airline and hotel points to use for your trip. It will help cut costs on the major expenses surrounding your honeymoon.
Watch Credit Card Rewards
Similar to the idea of frequent-flyer and hotel stay points, credit cards often have reward programs associated with use and on-time payment. Using such a card on a regular basis (or to pay for wedding expenses) and paying it off each month (this is KEY) can help you to earn cash back that will help you to pay for the perfect honeymoon.
Go All-Inclusive
When looking for destinations, you'll find a variety of pricing options. Yes, all-inclusive resorts are often more expensive, but there are no hidden costs associated. Once you are there you won't get lofty bills after dinner, snacks are available whenever you like and the beverages by the pool are part of your overall bill. All-inclusive options, if chosen with your budget in mind, can help you to save.
Do you have other inexpensive honeymoon ideas for a tight budget? Please share them!